First of all, a bunch of friends, who met each other on L'île d'Yeu or elsewhere and found each other on the island. In any case, we all bought our vacation home there, and we always find so much pleasure to meet each other.
Our common points: in love with the island, its nature, the calm and the evenings between friends, family and isleans, small cafes on the port, aperitifs at l'Escadrille or at la Dilettante.
The team
Fanny and Philippe, Anne Sophie and Dean, Marie and Gilles, Delphine and Christophe, Clarisse and Thierry, Nathalie and Philippe, Marie and Quentin, Pascal… Parisians, from Bordeaux, Lille, Switzerland, expats, we come from everywhere and love to meet each other on the Ile d'Yeu.
Nathalie and Christian, the story is a little longer, because it is them that you will systematically meet on the island. They, one day, could not leave… and this is our story…
Nathalie and Christian Giroud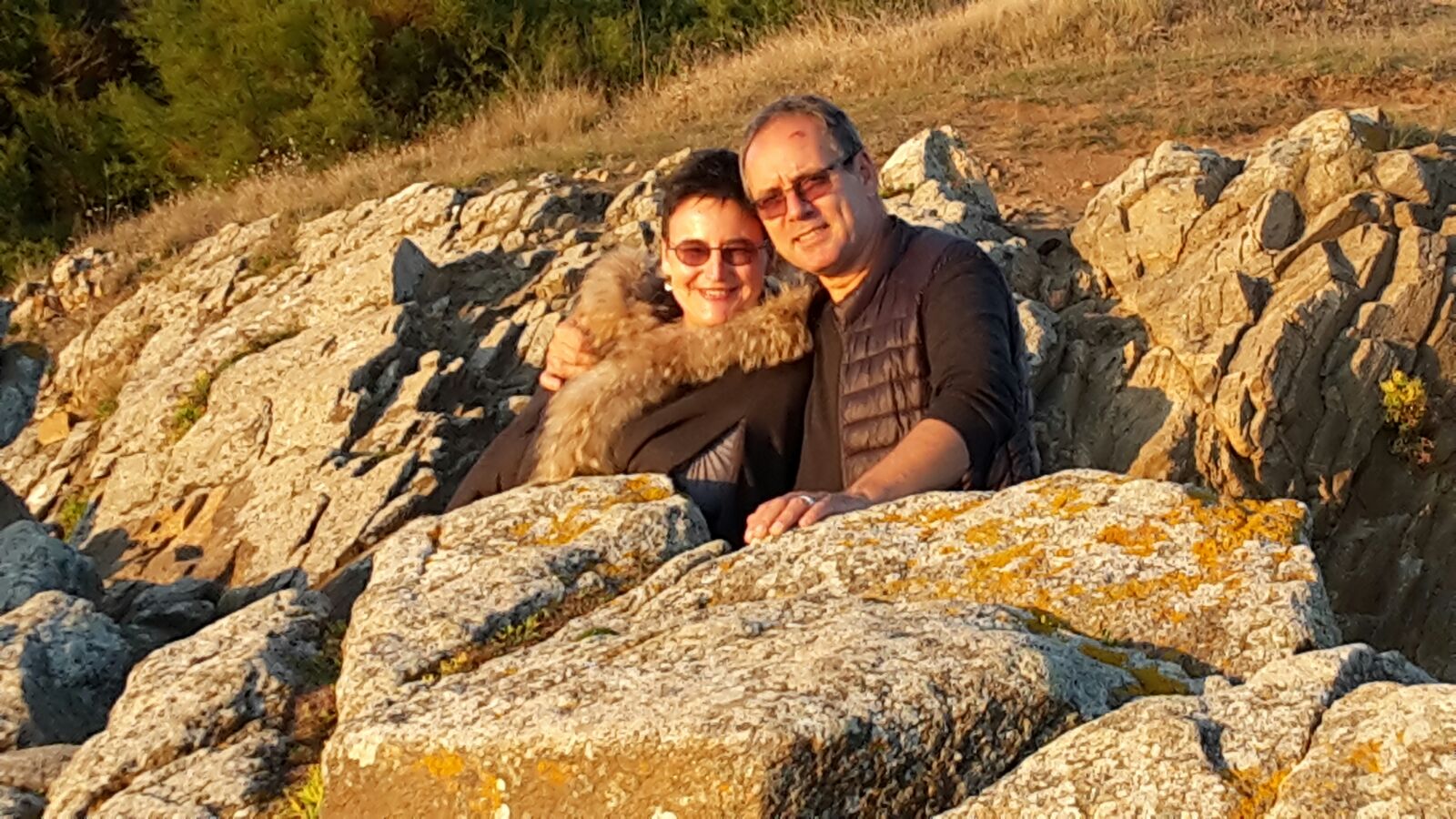 Once upon a time… A young girl, her name was Huguette. Born on the island of Yeu at the beginning of the last century. She went up to Paris after the war to find work, and there she met Claude. Together they had three boys. And so it was that Christian came every summer on vacation to the island with his family. Each one made his own life… Time passed… then Christian and Nathalie's paths crossed.

Christian made Nathalie discover L'île d'Yeu in the early 90s. We got married. And it is finally in 2004, that we bought our first second home on L'île d'Yeu. Then in 2010, we became the happy owners of La Cambuse, (some know it as La Frégate mythical bistro full of memories of the baisers of L'île d'Yeu). Since 2014, we have decided to radically change our life. We left the Paris region for good to stay here full time and learn the art of letting time pass in a simple, idyllic… in short, magical setting.

It is a beautiful human experience. It is a long re-education to authentic life. A real therapy…

There are still preserved places, and it is a great privilege to live in one of them and to participate modestly in its preservation. We hope that you will love this place and its inhabitants as much as we do, and we will be delighted to participate in the success of your stay.

Welcome to L'île d'Yeu

Nathalie and Christian
Contact us
if you have any questions please do not hesitate to contact us via the contact details below. We always answer promptly. Leave your phone number if you prefer a direct exchange.